Alumni Events
The ISH Alumni events and reunions are the best way to reconnect and reunite with other former ISH students, to hear their stories and their experiences.
We organise two alumni events a year, one on campus on Graduation day in June and one online in January to bring our global alumni community together.

Upcoming events
Campus Alumni Reunion, Friday 3th June 2022.
Log-in to the Alumni Portal or find out more via our ISH Alumni Facebook and Linkedin pages and sign-up.
Past alumni Events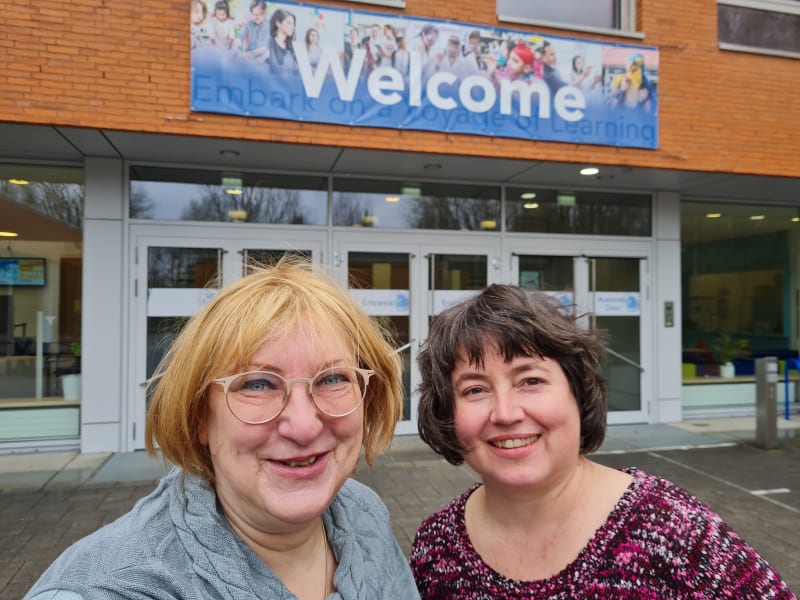 The ISH Community continues to support refugees from Ukraine hosted by our partner, THCC Rot-Gelb, the neighbouring sports club.
In their spare time, our German teachers Silke Menzl (right) and Imke Jahnke (left) are teaching our Ukrainian guests basic German to help them in their daily lives in Hamburg.
Organize an event
Do you want to organize a reunion for your class or local Alumni friends or perhaps a networking event for professionals? Please contact us at alumni@ishamburg.org with an idea and details and we will be happy to support you with promoting the event.
Contact Our alumni Team